The Net Energy Group
Ne2 Pacific is part of the Net Energy Group (ne2 Group). Each company provides services, information, and support that facilitate dependable transactions of energy trading and risk management demands. With customers from over 350 companies and 2500 users worldwide, the ne2 Group can be trusted to provide exceptional solutions for your energy trading needs.
It has been a long-time goal of Net Energy's to expand into the Asian Energy Marketplace. With the growing exports of North American products into the area, the timing is perfect to establish a presence in the region. Based in Tokyo, Japan, ne2 Pacific will provide energy market expertise to traders and a state-of-the-art commodity trading platform. The new platform will have direct access to the TOCOM futures contracts and international currency exchange ready for the fall of 2018.
.
Net energy exchange (Ne2 Group)
Calgary Office
Founded in 2005, Net Energy Exchange (ne2 Group) is the original electronic crude oil brokerage and trading platform in Canada. ne2 Calgary is recognized by the Alberta Securities Commission as a Crude Oil Derivatives Exchange for financial products. Headquartered in Calgary, Alberta, Canada, our knowledgeable and experienced trading desk is continually developing and expanding into new markets and currently offers over 500 physical energy and financial products available for transacting in real time.
Houston Office
With direct access to energy companies situated in the US Gulf Coast region, ne2 Group is well positioned to provide introductions and facilitate transactions between Asian buyers and North American sellers. The Ne2 Group are registered as Introducing Brokers with the U.S. National Futures Association. High standards and compliance with derivatives regulation is a fundamental part of doing business with the Net Energy Group.
codeli technology inc.
Codeli Technology Inc develops, manages, and supports the technology platforms and tools for the Net Energy Group. Ne2 Pacific will utilize a brand new web-based order system for financial and physical energy markets. The development team at Codeli employs technology and exchange experts that have experience building numerous leading-edge software applications around the world. For more information, visit www.codeli.com.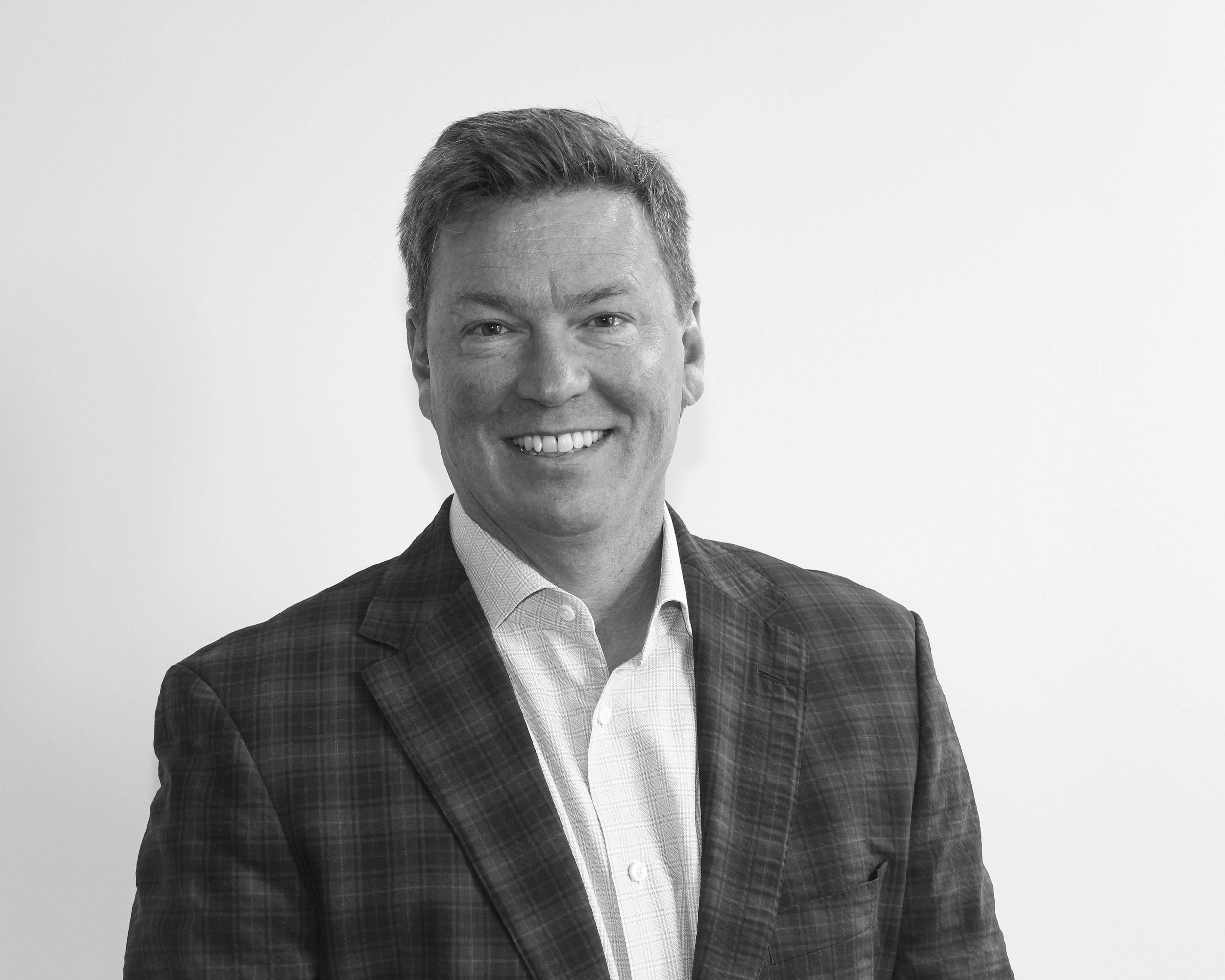 President
Tim Gunn
With over 30 years of experience as a trader and a broker in the commodity and financial sectors, Tim was the first crude oil broker in Canada. Tim's trading background began as a foreign exchange and money market trader in Japan and later as a bond trader in Toronto. His experience in trading and passion for technology helped him conceive and launch Net Energy. Through his vision and perseverance, Net Energy has proven to be one of the most innovative and successful web-based brokerage systems in North America. Expansion into the Asian marketplace has been a goal for many years, and Tim is very pleased to be leading the way with technology and market expertise by launching Ne2 Pacific's trading platform.
Senior vice president, operations
Mandy Burgess
Mandy began working at recognized electronic commodity exchanges 20 years ago and has been in the energy sector for the past 18 years. Mandy held various roles before joining Net Energy in 2013, including Exchange Operations Manager at Alberta Watt Exchange, as well as consultant for Chase Energy Canada on a variety of projects. Mandy was designated the lead analyst on a key project for one of the largest pipeline companies operating in North America. This project led to the successful development and implementation of a custom software application - plus required business process changes - which met the client's operating and technology standards, and adhered to relevant utilities' jurisdictional policies. Mandy's primary responsibility with Net Energy is to liaise with business and IT teams.
senior vice president, global energy
Paul O'Regan
Paul has over 13 years of experience as a broker in both the commodity and financial sectors. Paul's broker background began in bonds as he negotiated government and corporate debt transactions as well as interest rate derivatives. Paul joined Net Energy in February 2009 and is responsible for defining and executing Net Energy's North American crude oil business strategy and managing daily brokerage operations. Paul recently moved to Houston to expand Net Energy's industry-leading physical and financial trading platform to all Gulf Coast markets. Paul graduated with a Bachelor of Commerce Degree from Queen's University.
vice president, north american energy
Marc Bennett
Marc Bennet has been working as an Energy Broker with Net Energy since 2013. Marc is currently the Lead Broker in the Calgary office and is responsible for executing Net Energy's North American crude oil business strategy and managing the daily brokerage operations. Prior to working at Net Energy Marc worked in the Alberta Power industry for 12 years in various business development and account management positions.
Energy market specialist - ne2 pacific
Yu Koyanagi
Yu Koyanagi worked for Asia's largest OTC Broker, GINGA, for nine years.
Yu covered the Japanese petroleum product market, participated in the launch of the Dojima Exchange and TOCOM Window for Oil spot market. He helped develop an LNG contract. During this time, he was also the managing Director of JAPAN OTC EXCHANGE, a joint venture with TOCOM.
Yu joined the Net Energy Group in January 2018 to help launch the Ne2 Pacific platform.
general counsel
Corrine Fiesel
Corrine Fiesel is General Counsel to the Net Energy Group of companies. She has practised for over 18 years primarily in the areas of corporate and securities law for a wide array of energy and technology companies in Alberta, British Columbia and internationally. She has worked for derivatives exchanges and clearing houses and has extensive experience in dealing with the securities regulators in Canada and the U.S.. Corrine is a graduate of the University of Calgary Law School and has a Master of Laws from Osgoode Hall in Toronto specializing in securities law.
vice president, finance
Arsheela Rajani
Arsheela is a Chartered Accountant, a Chartered Financial Analyst and holds a Chartered Certified Accountant designation from Oxford Brookes University in the UK. She has been working with the Oil and Gas industry for over 12 years. She has worked in various roles from implementing SAP ERP systems to acting as Financial / Business Analyst to Finance Manager / Controller. She has extensive experience in derivative accounting and financial reporting, and is well versed with International Financial Reporting Standards and US Generally Accepted Accounting Principles.
vice president, human resources
Terry Docherty
Prior to joining Net Energy in 2007, Terry spent 18 years at RBC Royal Bank in various management positions including Retail Operations and Business Lending. She holds a Bachelor of Commerce(Finance) from the University of Alberta. She served as Net Energy's Manager of Operations for 8 years, before transitioning into the Human Resources Manager role.
senior DEVELOPER - codeli technology inc.
Edward Man
Edward has over 25 years of experience developing various system software for different exchanges, including Winnipeg Commodity Exchange (WCE), Sydney Futures Exchange (SFE), London Futures Options Exchange (FOX), New York Mercantile Exchange (NYMEX), AgraLink/Alberta Watts Exchange, Natural Gas Exchange (NGX) and Net Energy Exchange. Prior to joining Net Energy Exchange in 2013, he was at Natural Gas Exchange for 16 years. Ed graduated from the University of Manitoba with a Bachlor of Science in Computer Engineering.
Senior Developer - codeli technology inc.
Joan Li
Joan has over 25 years of experience as a software developer. She has developed various trading, clearing and auction systems for futures and commodity exchanges, including Sydney Futures Exchange, New York Mercantile Exchange, AgraLink/Alberta Watts Exchange, Natural Gas Exchange, and Net Energy Exchange. Joan worked for the Natural Gas Exchange in Calgary for 16 years prior to joining Net Energy in 2013. Joan graduated from the University of Manitoba with a Bachelor of Science in Computer Engineering.
Vice President, Asia Pacific Energy
Fern Tan
Fern has over 15 years of commodity experience working for Goldman Sachs, BP Plc, Cargill International and trading house Trafigura in Singapore and China. In 2010, Fern helped BP set up its first trading desk in Shanghai, and holds the distinction of being the first foreigner to be granted access to trade directly on the Shanghai Futures Exchange. She is effectively bilingual in English and Mandarin, and skilled in the legal, tax and financing issues needed for trading and business operations in China. Prior to working at Net Energy, Fern held the position of Deputy Director at prominent Singapore advocacy group Business China. A finance graduate from the National University of Singapore, Fern is also a certified yoga and aerial instructor.